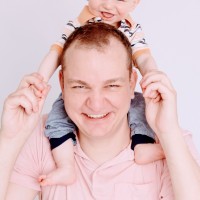 Hello and welcome!
My name is Jakob Rossner. Happily married and parent of 1 child. I love tech, design and health. My background is in Mobile Development, Biotechnology, Creative Digital Media, Game Design, and even a bit Japanese. I've also completed an MBA / Master of Business Administration in 2021.
I work as a Developer & Designer/Administrator for the University of Oxford, Nuffield Department of Medicine. I often joke that I'm a "One Man Army" and feel this holds true to this day. I've had the pleasure of living  12 years in Germany, 16 years in Norway, and 8 years in the UK. I've had the pleasure to work alongside some really talented people and acquire valuable knowledge & experience.
Areas of Interest: Public Health, UI, VR, Educational Apps, Malaria, UX (User Experience Design), Fencing (épée). Feel free to look at my work, contact me or add me on LinkedIn.
Going to Norway? Questions about Norway?
Wherever I go – the topic of Norway springs up sooner or later in conversations. And oh my – is it a popular topic. The climate, the beauty, the high costs, the northern lights, the whale hunting, the culture. Holding a Norwegian citizenship and having lived there 16 years – I'm happy to answer any questions you might have about Norway. Whether it is about the best destinations, integration aspects, myths and facts, or the cuisine – I'm happy to elevate your understanding of Norway.
Neque porro quisquam est, qui dolore ipsum quia dolor sit amet, consectetur adipisci velit, sed quia non numquam eius modi tempora incidunt.