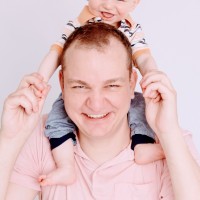 Hello and welcome!
My name is Jakob Rossner. Happily married and parent of 1 child. I love tech, design and health. My background is in Mobile Development, Biotechnology, Creative Digital Media, Game Design, and even a bit Japanese. I've also completed an MBA / Master of Business Administration in 2021.
I work as a Developer & Designer/Administrator for the University of Oxford, Nuffield Department of Medicine. I often joke that I'm a "One Man Army" and feel this holds true to this day. I've had the pleasure of living  12 years in Germany, 16 years in Norway, and 8 years in the UK. I've had the pleasure to work alongside some really talented people and acquire valuable knowledge & experience.
Areas of Interest: Public Health, UI, VR, Educational Apps, Malaria, UX (User Experience Design), Fencing (épée). Feel free to look at my work, contact me or add me on LinkedIn.